Is what we talk about confidential?
Absolutely and 100%. I offer complete confidentiality for what we talk about. Feel free and safe to confide everything in me and I will treat what you say as sacred. I will only share information necessary recipients if it becomes clear that you are a danger to yourself or others. Your life and that of others is sacred. I will always work to protect that.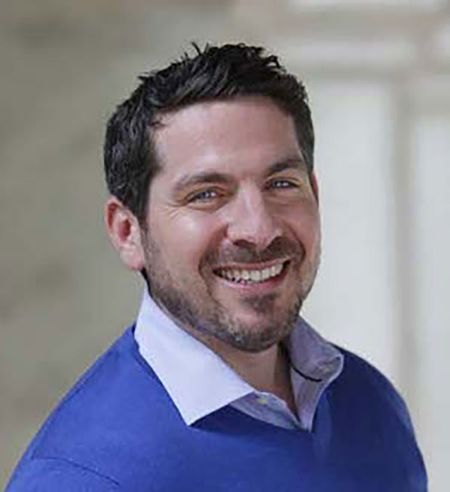 No. I am not a "Guru." Nor am I a therapist offering therapy. I am an ordained rabbi and experiential educator (M.A.Ed) from an accredited and respected institution, with over a decade's worth of experience and wisdom.
However, the teacher and author Chogyam Trungpa suggests that the word "Guru" is overused. He suggests that it would be better to speak of one's "spiritual friend" because what occurs is a mutual meeting of two minds. This is a matter of mutual communication rather than a "master-servant" relationship between a "highly evolved" being and a "miserable confused" one. In the master-servant relationship, the highly evolved being may appear to be looking down at us. Their voice is penetrating, pervading space, in which every move they make is a gesture of wisdom. But this type is more of a lecture than a relationship.
Nor is it helpful to choose someone for your teacher simply because they are famous. Someone who is renown for having publishing stacks of books, and converted thousands of people. Instead, the guideline is whether or not you can actually communicate with the person, directly and thoroughly. How much self-deception are you involved in? If you really open yourself to your spiritual friend, then you are bound to work together. Are you able to talk to them thoroughly and properly? Do they know anything about you? Do they know anything about themselves for that matter? Is the teacher really able to see through your masks, and to communicate with you properly and directly? This is the guideline rather than fame or wisdom.
How will we work together and what's expected of me?
Consider this story from the Buddhist tradition:
A group of people decided to go and study under a great Tibetan teacher. They had already studied somewhat under other teachers but had decided to concentrate on trying to learn from this particular person. They were all very anxious to become his students, and so sought an audience with him. But this great teacher would not accept any of them; "Under one condition only will I accept you," he said, "If you are willing to renounce your previous teachers." They all pleaded with him, telling him how much they were devoted to him, how great his reputation was, and how much they would like to study with him. But he would not accept any of them unless they would meet his condition. Finally, all except one person in the party decided to renounce their previous teachers- from whom they had, in fact, learned a great deal. The teacher seemed to be very happy when they did so and told them to come back the next day. But when they returned, he said to them, "I understand your hypocrisy. The next time you go to another teacher, you will renounce me. So get out!" And he chased them all out except for the one person who valued what they had learned previously. The person he accepted was not willing to play any more lying games. Was not willing to try to please a teacher by pretending to be different from what he was.
If you're going to build a relationship with a spiritual friend, you must make friends simply, openly, so that the communication takes place between equals. Rather than trying to win the teacher over to you. In order to be accepted by your guide as a friend, you have to open yourself completely. This is where trust and relationship are formed. As the Jewish tradition suggests, "Find for yourself a teacher, and in the process you will acquire a friend."
Where can we go for a walk?
I love going for walks in many different locations and environment. Some are hiking trails, others are local parks and neighborhoods. Take a look at some of my favorite places to walk:
Coaching packages
Option #1: $825/month (4 sessions per month / email access and I will do my best to respond within 24hrs / Check in-text messages once a week at your discretion / 20- minute Monday meditation group zoom call / 10-15 minute short call to solve problems/process experiences)
Option #2: $595/month ( 3 times per month / e-mail access and will do my best to respond in 24hours / 20- minute Monday meditation group zoom call)
Classes (50 minutes - Topic of your choosing)
Group of 6 or more - $300 per class
Individual - $200 per class
SPIRITUAL COUNSELING/Coaching/GUIDANCE (50 minutes)
$250 per session, per individual after FREE 30min. initial consultation
$290 per session, per couple after FREE 30min. initial consultation
Leadership Development, Design Thinking, Community Consultation, Family Workshops
$300 per hour
$1000 for 5 hours
Tv/Film Consultation
$350 for the entire project. (Subject to change depending on the project)
Lifecycle Officiant
Baby naming + pre-ceremony counseling/planning + post-ceremony check in and family spiritual direction
$500
Funeral + pre and post check in and spiritual direction
$500
Weddings (base fee for prep and ritual facilitation. Included 3-4 pre-wedding meetings offering marital spiritual guidance and wedding planning)
$2000
2 additional post wedding check in sessions (3-month and 6-month marker)
$500