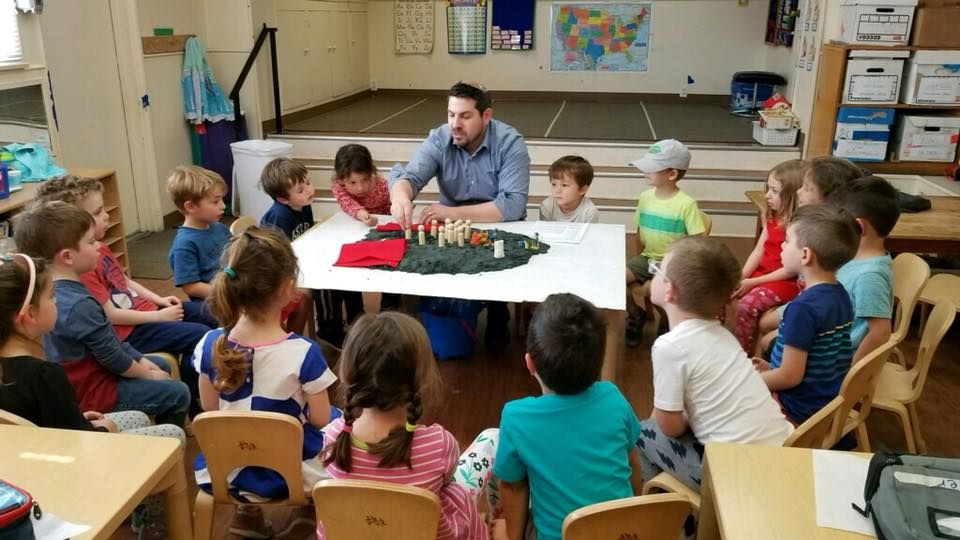 Classes for all ages and all types of students
Having taught dozens of different types of courses to hundreds of different students, I have become a master educator. I am happy to join you over coffee, your community for an hour or more of exploration based on the topic of your choosing, or one that comes from my list of classes. And I enjoy teaching any student who is eager to learn, including young ones walking with wonder and elders walking with wisdom.
Over the years I have curated an extensive library of lessons, classes, and conversations that nourish the soul and give us something meaningful to think about. Courses are offered to the group or individual; in your home or your place of worship. I am also happy to provide one-on-one learning for anyone seeking this opportunity. Various classes and series can be used as the basis for converting to Judaism, should that be a path you are inspired to walk. Just take a look!
One-Off Sessions for individuals and groups alike (class length: 50min) ⌄
1. How and Why Jews Study This Way
Jewish textual studies require a trip to a spiritual orchard. Let's take a journey over a page of Torah. There we will see how Jewish wisdom intersects with Jewish life.
2. Fear and Awe
What's the difference between these two spiritual poles and what do they ask of you? Let's explore the fear and awe in the God encounter.
3. Evil in our Lives and the World
Evil has a name, and we will give it a voice. More importantly, we will learn where to find the voice of good.
4. Seeing Oneself as a Giant (And not a Grasshopper)
When you look in the mirror, what do you see? Sometimes those images may appear different from the way they actually are. Have you been deceived?
5. Between a Rock and a Hard Place: Crossing the Red Seas in our Lives
These moments happen more often than we all acknowledge. Let's talk about those difficult moments when we had to take the first with uncertainty.
6. Spiritual Darkness
The ninth plague wasn't just a random black-out over Egypt. Something far more nefarious crept in and blinded everyone, even some Israelites.
7. When is it Enough? The Good-Enough Life.
Marie Kondo doesn't have anything on the Jewish art of Dayeinu! (Enough!) Let's take a look at what the spiritual art of satisfaction looks like.
8. Wrestling w/ God and Ourselves
Wrestling with God/faith/life is what it means to be Jewish. Let's take a step inside the ring and confront the Sitra Achra - the "Shadow."
9. The Difference Between Wisdom and Deeds
Which do you think has more value in the world, what you acquire or what you do? If you were a tree, what part of you would be your wisdom, what part would be your deeds?
10. Spiritual Prep for Passover (Holiday Special - 1.5hrs and can include an additional class)
Better than Bill and Ted's Excellent Adventure. We are going to take a trip back in time to Egypt and confront our inner Moses, Miriam, Aaron, Israelite, Pharaoh, and more!
11. My Cup Overflows: Looking at the World Through God's Eyes
Have you ever wanted to know what it looks like to stop and smell the roses? Well, it's time we invested some ordinary moments with holiness.
12. Giving Someone the Benefit of the Doubt
It's not easy, but it is so necessary to do. Let's have a conversation that challenges our preconceived notions about each other.
13. I'm Right, So You Must Be Wrong! - Truth and Spiritual Destruction
As the Israeli poet Yehudah Amichai says: From the place where we are right, never will there sprout flowers in the spring. The place where we are right is trampled and hard. Like a courtyard.
14. The Torah of the Alef-Bet (Hebrew Alpha-Bet)
Did you think the Alef-Bet was just funny looking letters and reasons to make weird sounds with your voice? It turns out it's something much more profound.
15. A Father's Duties to their Children
A class directed at anyone who identifies as male and a father.
16. A Man's Duties to their Spouse
A class directed at anyone who identifies as a male spouse.
17. In a Place Where There Are No Men, Strive to Be a Man.
A few good men, that's all we are looking for. However, what does it take to get there? How does one strive to be a man? It begins by acting with integrity and taking accountability for one's actions.
18. Torah and MeToo
The Jewish tradition is nowhere close to silent on this current issue that concerns all of us. Parental Advisory: Adult sexual themes presented in this class.
19. Patience is a Virtue
One from my personal toolbox. I've been trying to master this character trait ever since Morah Nettie, my kindergarten teacher, introduced it to me over 30 years ago.
20. Moses' Family and Intermarriage
One of the best stories about a family of different backgrounds and traditions, making it work is found right here in the Torah. Let's take a lesson from Moses and his father-in- law.
21. Noah - Safe or Shut-In?
Sure, Noah's ark carried everyone on board to dry ground. However, don't think of it as a life-saving vessel. There's a reason Noah and his family were stuck on it for so long.
22. Repentance in the Jewish Tradition
It's not easy to ask for forgiveness and to change our ways. However, our tradition prescribes one for us with a few steps. Let's talk about the spectrum of difficulty when it comes to growing.
23. Exploring the Names of God
Our tradition offers us a myriad of names for God. Let's explore some of them together. Perhaps one, or a few, will resonate with you? Maybe you'll learn something about your relationship with God?
24. False Prophets
Plenty of people love the spotlight and the microphone. Sometimes they like it a little too much, and that makes them more real. Let's take a close look at what makes a prophet a false one.
25. Chasing Perfection
If the idea suggested in the title resonates with you, then please join us for this class. Each one of us is chasing after something for some reason.
26. Are You Sure this is the Pharaoh You Know and Hate?
Here is a side of Pharaoh that you may not have considered. This passover let's challenge that fixed image of the greatest task-master of all.
27. Are You Sure this is the Joseph You Know and Love?
This is a story of Joseph that wasn't in the Broadway musical, and its definitely not as colorful. Let's take a closer look at Joseph and his accomplishments "saving" Egypt.
28. The Real Miracle of Hanukkah (It's not the candles!)
Here's a hint: It's not about the oil lasting for eight days. Let's learn about the truly miraculous feats that took place during the time of Maccabees.
29. What Makes for an Inflated Ego, and How Do We Clean It Up? (Hametz)
If you don't think this class applies to you, you may need to attend. Let's take a moment to examine ourselves for the little crumbs of an inflated self.
30. Shabbat - An Approach to the Problem of Time.
Let's take a look at what our tradition and modern philosophy have to say about the Sabbath. This class will offer a spiritual approach to Shabbat.
31. The Difference Between Wandering and Being Lost
We are the people of Israel and of "the Book." However, did you ever notice we spend so much time wandering? Why is wandering such a big part of our story?
32. Elijah Stories
He pops up all over the place in our tradition, not just on Passover or at the end of Shabbat. Let's take a look at some of the best Elijah stories our tradition has to offer.
33. Maimonides Ladder of Righteousness
It's not easy to open your hand to someone in need. There is often a lot to think about during what's usually brief interaction. Luckily, Maimonides offers us a glimpse into an exciting process.
34. Imagining the Death of Moses
Jewish lore offers us an intimate glimpse into Moses' final moments. I wonder what we might learn about our lives as Moses wrestles with his death.
35. Afraid and Not Afraid to Die
Let's have a frank conversation about each of our lives using poetry and music to draw us out.
36. Theology for 4-Year Olds
Have you ever gotten one of those BIG questions from a kid? Has it made you feel like a deer in headlights? Don't be afraid; help is on the way!
37. Giving the Benefit of Doubt
We live in an increasingly polarized society where it's hard to trust people outside of our bubbles. We must rise above and see people as more than just their opinions.
38. Is OK To Be Me? Integrity vs Despair in the Jewish Tradition
Erik Erikson identified a crucial stage in our lives and our tradition offers a glimpse into what it might actually look and feel like.
39. Mastering Emotions
One of the greatest lessons I have learned is that my emotions can be completely wrong sometimes. Something the rabbis of the Talmud could have learned about too!
40. Tuesdays w/ Torah - 52/365
A weekly Torah class based on each section of our most central text with a contemporary lesson for the soul.
Some Classes for Young People (Preschool to High School) and Parents, Too! (50 min) ⌄
1. Ask the Rabbi
What are the biggest or toughest questions you have for a rabbi? Let me have 'em! … But please know that I'm not promising to have all the answers. However, I am, at the very least, excited about exploring every question with you. (Open for student groups of all ages.)
2. Torah Godly-Play
Children have an innate sense of the presence of God. The Godly Play approach helps them to explore their faith through story, to gain spiritual and religious language, and to enhance their spiritual experiences through wonder and play. Based on Montessori principles and adapted for the Jewish tradition.
Crossing the Red Sea - I wonder what it feels like to be caught in the middle; with two walls of water on each side, Pharaoh's chariots behind us, and the promised land always in front.
Revelation at Sinai - I wonder what it must have been like to sit under the mountain and hear the trumpets blast and the lightweight flash.
Shofar Origin Story - I wonder why of all the instruments and sounds in the world the one that God and humans can hear the best is that of the shofar.
3. Roots and Wings
Our children spend so much time under our care and then they must leave the next. The Israeli songwriter Arik Einstein sang it best; Fly, my chick, cut the sky, fly to anywhere you want to, but don't forget, there's an eagle in the sky, fly away. A series of 4-5 classes that remind students of what grounds them, and parents a chance to offer parting wisdom to their children before they leave the nest for college. Topics include: relationships, identity, self-care/protection, and saying goodbye. (Includes a concluding havdallah ritual)
4. Parenting the Jewish Way
Parenting has changed a lot in the last generation. However, the Jewish tradition has always guided parents in raising their children, placing the family at the center of all life. Combining with parenting experts like Dr. Spock, Dr. Mogel, and Lenore Skenazy we will pull practical advice from our tradition and explore topics such as stepping back (tzimtzum), discipline and boundaries (halacha), self-care (ahavah), the sacred home (mishpacha), and the buoyancy to survive a sinking ship.
Longer Series of Adult Classes (Approximate class length: 1.5-2hrs) ⌄
1. Walking w/ Balance
Each class offers spiritual reflection, personal meditation, and practical tools for adding and sense of sanctity to your day, even in little increments. This class can be grouped-off by 3-4 topics as a series, offered as the entire semester of classes, or provided for students to determine their own individual map in conjunction with Rabbi Raucher. *These classes can also be used as the basis for converting to Judaism as well as one's one personal spiritual journey
Class topics include:
God, Enthusiasm, Simplicity, Moderation, Generosity, Humility, Patience, Gratitude, Compassion, Order, Equanimity, Integrity, Silence, Truth, Loving-Kindness, Accountability, Faith, Awe
2. Judaism for Non-Jewish Co-Religionists - Potato-Potato or Apples and Oranges?
Our two faiths have much in common and some beautiful differences. Sadly, the most segregated day in America, as Dr. Martin Luther King Jr. wisely observed, is still the Sabbath day. If we spend the Sabbath apart, let's one of the remaining six days together as co-travelers on a journey of faith.
3. Introduction to Judaism
A board series that introduces the student to major pillars and elements of the Jewish Tradition and Culture. This class can be grouped-off by 3-4 topics as a series, offered as the entire semester of classes, or provided for students to determine their own individual map in conjunction with Rabbi Raucher. *These classes can also be used as the basis for converting to Judaism as well as one's one personal spiritual journey
Class topics include:
Theology/Philosophy, Holidays, Mitzvot/Commandments, Prayer Practice, The Holocaust, Israel and Zionism, Textual Exploration, History: Biblical, Medieval, Modern, Ritual and Lifecycle, Major Streams of Jewish Life, Jewish Sociology, Kashrut, Shabbat, Hebrew Letters and Basic vocabulary
Small Group Parlor Discussions and Book Clubs (For Adults and Families) ⌄
1. Our Family, Our Faith / 2 Faiths, 1 Family (2.5hrs)
Guided discussions for varied-faith couples/families. A 5-part series, stretching out over 2.5 months, taking place in the home of the couples participating. Max 6 couples per session. (Can be broken into fewer sessions if necessary

2. Death Over Dinner (2.5-3hrs)
Guided dinner-discussions for anyone who wants to talk about life and death in a safe and supportive environment. Max 8 participants not including Rabbi Raucher. Best to plan this in conjunction with Rabbi Raucher to achieve your goals. (Repetition subject to participants interests)

3. S'mourning (2.5-3hrs)
Rabbi Noam loves deep conversations over tough questions with young people. From his experiences facilitating teen grief-groups with Our House (link), Noam brings an open ear and heart to all those who are processing life and death. S'mourning takes place around the campfire with delicious homemade s' mores to help facilitate the conversation. All questions and comments are welcome during our time together, and confidentiality for each person is assured. Please inquire with Noam directly about upcoming gatherings.
Book Clubs:
4. The Sunflower: The Possibilities and Limits of Forgiveness (Weisenthal)

An in-depth look at forgiveness and forgetting through the lens of one of history's greatest atrocities. This class demands that participants explore the depth and difficulty of mercy in their own lives. We will also consider steps to offer an apology and forgive those we may have wronged, or been hurt by. (This class is best provided in 2 sessions, at 2 hours each)

5. How Jews Became White Folk, and What That Says About Race in America (Brodkin)
Many people would say, "I'm not white; I'm Jewish." What does that mean, and is that possible? For that matter, if Jews are not defined by whiteness, in some way, how do we explain much of their acceptance in Western society? Let's explore this topic together with mutual respect for multiple identities. (This class is best offered in 2 sessions, at 2 hours each)
Curriculum Consulting and Writing ⌄
Rabbi Noam has a wealth of experience to pass on to your organization! With a Masters in Education (M.A.Ed) focusing on experiential curriculum and several years as directing religious schools and community-wide education campaigns, he can pass on wisdom in organizational development, Judaic curriculum, professional development for teachers, youth and family worship, young adult programming and more.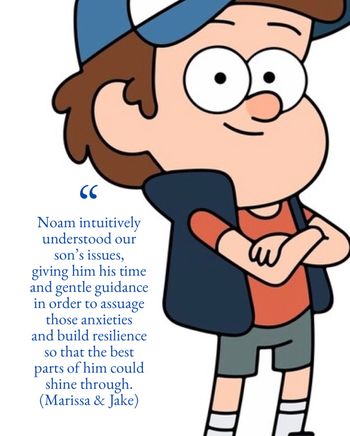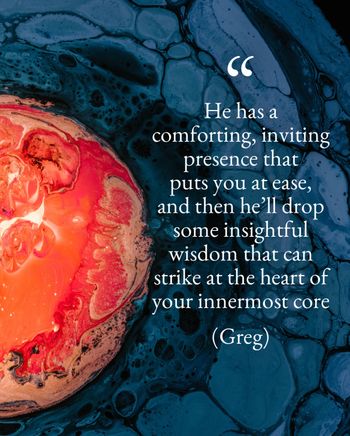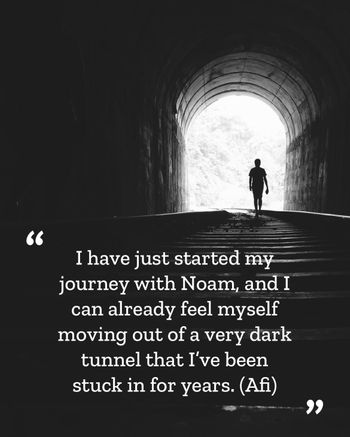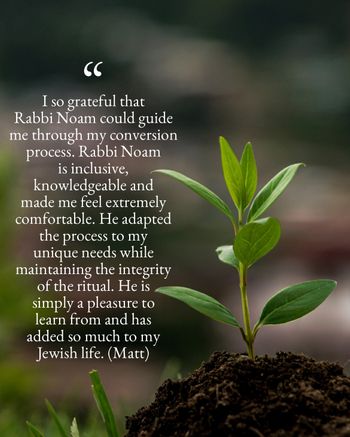 Ready to Get Started With Coaching?